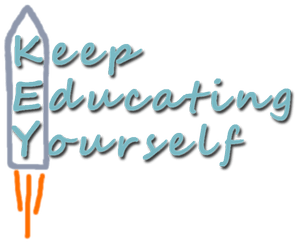 Countries and Capitals with Audio Pronunciation
Whether you are a politician, a passionate traveler, or just a map freak, you may want to know the names of counties and their capitals. But what about their pronunciation? Even some native English speakers have a hard time trying to read and pronounce foreign names. And yes, some of them are really confusing. Here we are trying to bridge this gap. But first things first.

The UN recognizes 195 independent states, while only 193 of them are members of the organization. But what is the overall number of countries in the world? The exact number may vary depending on the evaluation methodology, thus you may find different data on the subject. In fact, there are much more nations on our planet. Some of them do not constitute countries, others are not fully recognized by other nations or countries, yet others are self-governing overseas territories (dependencies) of the big well-known countries.

We know from history that countries may be born and die, kingdoms, realms, and empires rise and fall, borders move and change. Their names may be changed over time as well.

But here we are not going to scrutinize political status, forms of government, or the geographical location of countries. Our goal is to get familiarized with the names of countries, as well as the names of their capitals and their English pronunciation. And as mentioned above, this list may not represent all countries of the world.

Here you can also sort countries and capitals alphabetically or check your knowledge: hide countries or capitals and make an attempt to recall their names. Hide both and try to spell them by listening to the audio pronunciation.

Note: do not use the Table Sorting and the Continuous Play features together or you won't be able to track the play pointer.
To reset the table sorting reload the page.
| 🔈 | Country | Capital |
| --- | --- | --- |
| | Afghanistan | Kabul |
| | Albania | Tirana |
| | Algeria | Algiers |
| | Andorra | Andorra la Vella |
| | Angola | Luanda |
| | Antigua and Barbuda | Saint John's |
| | Argentina | Buenos Aires |
| | Armenia | Yerevan |
| | Australia | Canberra |
| | Austria | Vienna |
| | Azerbaijan | Baku |
| | The Bahamas | Nassau |
| | Bahrain | Manama |
| | Bangladesh | Dhaka |
| | Barbados | Bridgetown |
| | Belarus | Minsk |
| | Belgium | Brussels |
| | Belize | Belmopan |
| | Benin | Porto-Novo |
| | Bhutan | Thimphu |
| | Bolivia | La Paz (administrative); Sucre (judicial) |
| | Bosnia and Herzegovina | Sarajevo |
| | Botswana | Gaborone |
| | Brazil | Brasilia |
| | Brunei | Bandar Seri Begawan |
| | Bulgaria | Sofia |
| | Burkina Faso | Ouagadougou |
| | Burundi | Bujumbura |
| | Cambodia | Phnom Penh |
| | Cameroon | Yaounde |
| | Canada | Ottawa |
| | Cape Verde | Praia |
| | Central African Republic | Bangui |
| | Chad | N'Djamena |
| | Chile | Santiago |
| | China | Beijing |
| | Colombia | Bogota |
| | Comoros | Moroni |
| | Congo, Republic of the | Brazzaville |
| | Congo, Democratic Republic of the | Kinshasa |
| | Costa Rica | San Jose |
| | Cote d'Ivoire | Yamoussoukro (official); Abidjan (de facto) |
| | Croatia | Zagreb |
| | Cuba | Havana |
| | Cyprus | Nicosia |
| | Czech Republic | Prague |
| | Denmark | Copenhagen |
| | Djibouti | Djibouti |
| | Dominica | Roseau |
| | Dominican Republic | Santo Domingo |
| | East Timor (Timor-Leste) | Dili |
| | Ecuador | Quito |
| | Egypt | Cairo |
| | El Salvador | San Salvador |
| | Equatorial Guinea | Malabo |
| | Eritrea | Asmara |
| | Estonia | Tallinn |
| | Ethiopia | Addis Ababa |
| | Fiji | Suva |
| | Finland | Helsinki |
| | France | Paris |
| | Gabon | Libreville |
| | The Gambia | Banjul |
| | Georgia | Tbilisi |
| | Germany | Berlin |
| | Ghana | Accra |
| | Greece | Athens |
| | Grenada | Saint George's |
| | Guatemala | Guatemala City |
| | Guinea | Conakry |
| | Guinea-Bissau | Bissau |
| | Guyana | Georgetown |
| | Haiti | Port-au-Prince |
| | Honduras | Tegucigalpa |
| | Hungary | Budapest |
| | Iceland | Reykjavik |
| | India | New Delhi |
| | Indonesia | Jakarta |
| | Iran | Tehran |
| | Iraq | Baghdad |
| | Ireland | Dublin |
| | Israel | Jerusalem1 |
| | Italy | Rome |
| | Jamaica | Kingston |
| | Japan | Tokyo |
| | Jordan | Amman |
| | Kazakhstan | Astana |
| | Kenya | Nairobi |
| | Kiribati | Tarawa Atoll |
| | Korea, North | Pyongyang (P'yǒngyang) |
| | Korea, South | Seoul |
| | Kosovo | Pristina |
| | Kuwait | Kuwait City |
| | Kyrgyzstan | Bishkek |
| | Laos | Vientiane |
| | Latvia | Riga |
| | Lebanon | Beirut |
| | Lesotho | Maseru |
| | Liberia | Monrovia |
| | Libya | Tripoli |
| | Liechtenstein | Vaduz |
| | Lithuania | Vilnius |
| | Luxembourg | Luxembourg |
| | Macedonia | Skopje |
| | Madagascar | Antananarivo |
| | Malawi | Lilongwe |
| | Malaysia | Kuala Lumpur |
| | Maldives | Male |
| | Mali | Bamako |
| | Malta | Valletta |
| | Marshall Islands | Majuro |
| | Mauritania | Nouakchott |
| | Mauritius | Port Louis |
| | Mexico | Mexico City |
| | Micronesia, Federated States of | Palikir |
| | Moldova | Chisinau |
| | Monaco | Monaco |
| | Mongolia | Ulaanbaatar |
| | Montenegro | Podgorica |
| | Morocco | Rabat |
| | Mozambique | Maputo |
| | Myanmar (Burma) | Rangoon (Yangon); Naypyidaw or Nay Pyi Taw (administrative) |
| | Namibia | Windhoek |
| | Nauru | No official capital; Yaren (de facto) |
| | Nepal | Kathmandu |
| | Netherlands | Amsterdam; The Hague (seat of government) |
| | New Zealand | Wellington |
| | Nicaragua | Managua |
| | Niger | Niamey |
| | Nigeria | Abuja |
| | Norway | Oslo |
| | Oman | Muscat |
| | Pakistan | Islamabad |
| | Palau | Melekeok |
| | Panama | Panama City |
| | Papua New Guinea | Port Moresby |
| | Paraguay | Asuncion |
| | Peru | Lima |
| | Philippines | Manila |
| | Poland | Warsaw |
| | Portugal | Lisbon |
| | Qatar | Doha |
| | Romania | Bucharest |
| | Russia | Moscow |
| | Rwanda | Kigali |
| | Saint Kitts and Nevis | Basseterre |
| | Saint Lucia | Castries |
| | Saint Vincent and the Grenadines | Kingstown |
| | Samoa | Apia |
| | San Marino | San Marino |
| | Sao Tome and Principe | Sao Tome |
| | Saudi Arabia | Riyadh |
| | Senegal | Dakar |
| | Serbia | Belgrade |
| | Seychelles | Victoria |
| | Sierra Leone | Freetown |
| | Singapore | Singapore |
| | Slovakia | Bratislava |
| | Slovenia | Ljubljana |
| | Solomon Islands | Honiara |
| | Somalia | Mogadishu |
| | South Africa | Pretoria (administrative); Cape Town (legislative); Bloemfontein (judiciary) |
| | South Sudan | Juba |
| | Spain | Madrid |
| | Sri Lanka | Colombo; Sri Jayewardenepura Kotte (legislative) |
| | Sudan | Khartoum |
| | Suriname | Paramaribo |
| | Swaziland | Mbabane |
| | Sweden | Stockholm |
| | Switzerland | Bern |
| | Syria | Damascus |
| | Taiwan | Taipei |
| | Tajikistan | Dushanbe |
| | Tanzania | Dar es Salaam; Dodoma (legislative) |
| | Thailand | Bangkok |
| | Togo | Lome |
| | Tonga | Nuku'alofa |
| | Trinidad and Tobago | Port-of-Spain |
| | Tunisia | Tunis |
| | Turkey | Ankara |
| | Turkmenistan | Ashgabat |
| | Tuvalu | Funafuti (Atoll) |
| | Uganda | Kampala |
| | Ukraine | Kyiv |
| | United Arab Emirates | Abu Dhabi |
| | United Kingdom | London |
| | United States of America | Washington, D.C. |
| | Uruguay | Montevideo |
| | Uzbekistan | Tashkent |
| | Vanuatu | Port-Vila |
| | Vatican City (Holy See) | Vatican City |
| | Venezuela | Caracas |
| | Vietnam | Hanoi |
| | Zambia | Lusaka |
| | Zimbabwe | Harare |